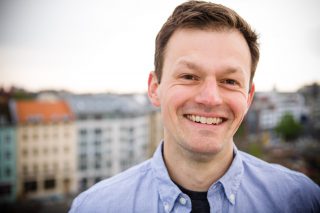 Peter Bihr works with philanthropies, non-profits & public sector at the intersection of tech, governance, policy & social impact — as a senior strategic advisor or in leadership roles.
His focus is on how emerging technologies can benefit society. Peter also serves as special advisor to Stiftung Mercator's Center for Digital Society. Over the last 15+ years, this work has focused on areas including tech policy, platform accountability, strengthening civil society, the impact of social media on democracy, as well as technologies including the Internet of Things (IoT), smart cities, and artificial intelligence (AI).
Peter served as Interim Director for the European AI & Society Fund. He co-founded ThingsCon e.V., a non-profit that advocates for responsible Internet of Things (IoT) practices. Peter was a Mozilla Fellow (2018-19) investigating trustable technology (IoT), and an Edgeryders Fellow (2019) studying smart cities from a civil rights standpoint. He was Managing Director of the independent research firm The Waving Cat GmbH from 2015 to 2021. He wrote View Source: Shenzhen (2017) and Understanding the Connected Home (with Michelle Thorne, 2015). Postscapes named him a Top 20 IoT Influencer (2019). On and off, Peter co-hosted the Getting Tech Right podcast, a series of interviews about how to think about the role of technology better.
Along the way, Peter has co-founded several acclaimed emerging technology conferences including ThingsCon, UIKonf, and Cognitive Cities Conference, and curated leading industry events including as Interaction16 and NEXT, as well as TEDxKreuzberg.
His projects, ideas and antics have been featured in Forbes, the New York Times, SPIEGEL, The Guardian, ZDF, ZEIT and many other publications. His work has been shown at London Design Festival, the Victoria and Albert Museum, and Fuori Salone. He blogs at thewavingcat.com.
---
To discuss ideas and projects, please free to get in touch. You can also find me via LinkedIn.
---
Learn more: